come together in several sessions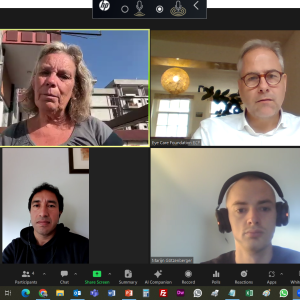 5 november 2023
On 4th of November, at night, an earthquake 600 km west of Kathmandu measured 6.8 on the Richter scale. We are all shocked at what we hear and see through the media and appgroups.
Our members came together in several gatherings to share information about family and project partners. Some NGOs have already started actions immediately. If you like to join one of the fundraise initiatives please contact Krijn de Best (krijndebest@gmail.com).
Last update session was this Sunday via Zoom just to be together, share knowledge and updates or just listen to the other person.
We sympathize with everyone who has dear colleagues, acquaintances and/or family in the affected areas.